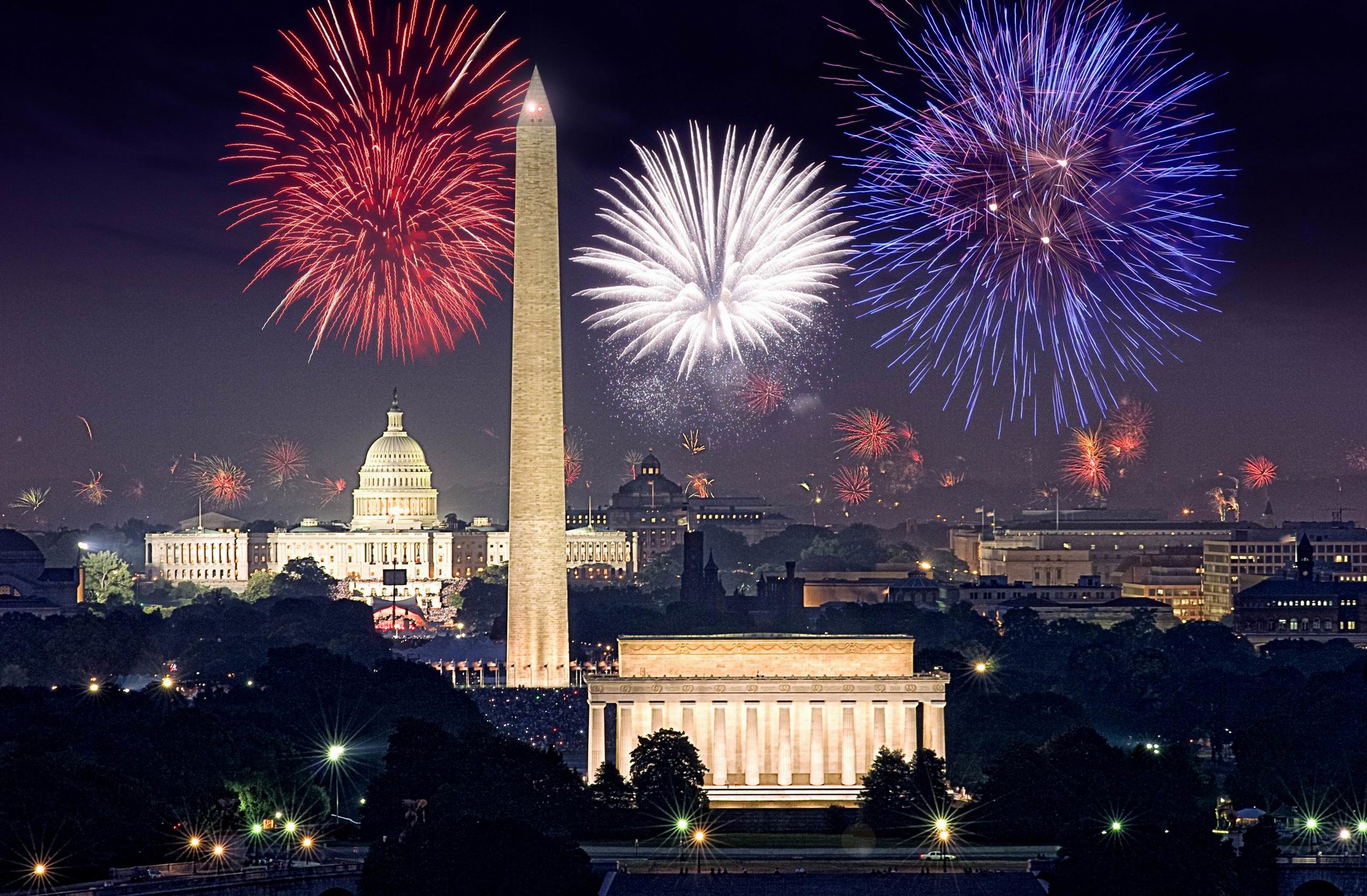 2020 Platform
The 2020 Platform of the District of Columbia Republican Party
On May 13, 2019, Mr. José Cunningham, Chairman of the Republican Party of the District of Columbia, appointed the following members to the Platform Committee:
Dr. Charles Vincent, Chairman
Ms. Teresa Adams
Ms. Mary Catherine Andrews
Ms. Cassandra Baker
Mr. Joe Goetz
Ms. Rachel Hoff
Mr. Lars Hydle
Mr. Stephen Jackson
Mr. Peter Lefkin
Mr. Michael McHugh
The Committee was tasked drafting the 2020 Election Year Platform, to be presented to the Chairman for his submission to the Executive Committee of the DISTRICT OF COLUMBIA Republican Party. The deadline set was November 6, 2019.
In accordance with these instructions, the Committee held three public hearings:
Thursday, June 27, 2019, at the Capitol View Public Library, Ward 7.
Thursday, August 1, 2019 at "WeWork" offices (80 M St. NE), Ward 6.
Wednesday, September 18, 2019, at the Georgetown Public Library, Ward 2.
The Full Committee sat in camera: June 5, July 9, July 19, September 18, September 25, and October 10. The various subcommittees held their own working sessions.
The Committee elicited outside advice from interested parties and from those who came forward to testify at our public hearings. The Committee, itself, was energetic and committed to the task.
We thank our Chairman for the opportunity to serve.
The Preamble
The Republican Party of the District of Columbia (DC GOP), the nation's only urban Republican Party, is dedicated to the fight against discrimination and the protection of individual rights. Historically, we are the party of anti-slavery and limited government; the party of civil rights, women's suffrage, individual liberty, free markets, and the rule of law. We are the party of Frederick Douglass, Abraham Lincoln, Dwight Eisenhower, Earl Warren, and Theodore Roosevelt. This history gives us the courage to lead the fight against corruption and cronyism in the Government of the District of Columbia. This deep-rooted corruption is fostered by the current one-party governance of our city.
With the Republican Party in power in the District of Columbia, or working alongside Democrats, we will return our city to the rule of law and democracy. In the words of Shirley Chisolm, "we are unbought and unbossed". We call for major reform in the governance of the District of Columbia.
We believe in a moral order, the power of community and the permanence of change. Our belief in community compels us to unveil a DC GOP social project, which will work to preserve and modernize historic DC neighborhoods. We will, at the same time, care for the most vulnerable in our city. Our program deals will the impact of gentrification and the advancing loneliness found with some in our city.
Our first priority is to end the corruption in the Council of the District of Columbia. This may require a systemic change and/or a revision to the DC Charter.
There must be criminal justice reform and the disbanding of long court-ordered sentences, a local prison to bring the incarcerated closer to home, and repair of the D.C. jail to bring it to standard;
Poverty and homelessness must be fought through private initiative and community action, and well-targeted government investment;
The District of Columbia must either become a state or its residents must be exempt from federal income taxes;
The DC GOP supports school choice for parents in the education of their children. We also advocate for the expansion of the University of the District of Columbia into a
fully funded research institution. Entrepreneurship should be taught in our public schools as both a key to the city's economic growth and as a bastion against intrusive government.
We support the DC Opportunity Scholarship Program (OSP), fair funding of charter schools, and access to public buildings for new charter schools.
There must be safety rules in dealing with the new forms of transportation in our city;
Religious liberty, including the freedom of conscience of all believers and agnostics, must be protected. Our houses of worship must be supported as a mainstay of the diversity of Washington, DC.
Private property must be protected, and administrative seizures without due process must not be allowed.
The citizens of the District of Columbia are faced with high healthcare costs, inequity in healthcare access and outcomes, and inadequate healthcare services,
especially in Wards 5, 6, 7, and 8. The citizens of Washington need a comprehensive and affordable healthcare system.
All local officials should be elected on a non-partisan basis.
Below please find the outline of actions which we, the DC GOP, have found to be necessary for the reform and revitalization of this growing city that we love.
Public Corruption and DC Government Reform
The DC Council is corrupt in both its collective actions and in the actions of its individual members. The waste and abuse of public funds must end. The Government of the District of Columbia has endemic corruption from years of corrupt practices as standard operating procedure. This deep-rooted corruption in our city is fostered by the one-party polity which now exists. For this reason, we call for the following immediate reforms and support:
Electing all District of Columbia officials on a non-partisan basis, a standard across most urban areas in the United States;
Abolishing the Constituent Services Fund be abolished; and
Examining the role and responsibility placed in the Office of the Attorney General of the District of Columbia, due to the office's ineffectiveness at stemming official
corruption in the DC Government.
These efforts are meant to stem some of the more onerous recent illegal and corrupt behavior, which includes but is not limited to:
Actions of former DC Councilman Jack Evans, for Metro contracting and alleged conflicts of interest between his Council duties and his private business;
Proven corruption in the awarding of city contracts, such as the Intralot Contract for DC Lottery Services;
Lack of oversight by agencies responsible for such investigations, including the Procurement Accountability Review Board (PARB);
Alleged but not yet litigated corruption of DC Annual Property Tax Sales;
Alleged impropriety by family of DC Council members in their uses of the Constituent Services Fund; and
Lack of fiscal oversight of the Office of the Tenant Advocate (OTA) by the DC Council Committee on Housing and Neighborhood revitalization, charged with protecting the legal rights of DC renters. OTA malfeasance allegedly includes lack of compliance with DC contracting and procurement policies and procedures rules and regulations, especially regarding the annual Summit contracts.
DC Voting Rights
The District of Columbia must either become a state or its residents must be exempt from federal income taxes. In the absence of statehood, the DC GOP demands that the District of Columbia, as a federal territory, be afforded the same rights and benefits as citizens of Puerto Rico, Guam, the U.S. Virgin Islands, Samoa, and the Marianas.
Without voting representation, we demand NO TAXATION. The residents of the District of Columbia should be exempt from the payment of federal income taxes. Aside from politics, this would enhance the DC economy by attracting business to DC, giving DC Residents more personal disposable income; and encouraging small business startups.
Economic Growth and Taxation
The DC GOP believes in growing our economy. Urban areas like the District of Columbia can be engines of economic growth for the entire U.S. economy. The President and Republicans in Congress have helped lower taxes and streamline regulations, but more can be done, so we call for reducing licensing requirements for small businesses and ending the influence of special interests. The DC GOP should continue the President's positive work toward reducing harmful trends and improving the climate for entrepreneurship by:
Reducing the regulatory burden and licensing requirements on small businesses, reducing barriers to entry and operating hurdles for starting new businesses, and
incentivizing small local businesses to start-up in or relocate to urban areas;
Establishing a stream-lined and less costly business licensing process by the DC Department of Consumer and Regulatory Affairs to enhance small business start-ups;
Encouraging the use of the new Opportunity Zones created by the U.S. Tax Cuts and Jobs Act of 2017, which promote innovative economic development and leverage citizen creativity and entrepreneurship;
Supporting and expanding programs for education and workforce training and re-training, especially in technical areas, and including community mentorship programs and 'welfare to work' programs in order to provide everyone the opportunity to
participate and succeed in our city;
Auditing DC Government procurement and contracts on a regular basis; and
Working to ensure government bodies live within their budgets and support policies which reduce waste and increase public transparency of federal, state and local government expenditures.
Civil and Religious Liberty
The DC GOP believes in protection of civil and religious rights:
Supporting the free exercise of religion;
Believing that no person should be compelled to act against their religious beliefs;
Supporting a District of Columbia 'Pastor Protection Act', which would allow clergy the exercise of their vocation without interference from government;
Proposing to reduce burdensome regulations against houses of worship;
Supporting amending Federal civil rights laws to protect against employment or housing discrimination because of age, religion, national origin, sexual orientation, marital status, or gender identity.
Criminal Justice
The DC GOP calls criminal justice reform in the District of Columbia, to reduce recidivism rates, encourage family visits and help initiate non-governmental rehabilitation efforts, The DC GOP understands the burden of policing has increased over the years and that local police officers are neither social workers nor mental health clinicians. However, the civil rights of all citizens must be upheld and protected even in the most difficult of situations, and sentencing discrepancies along racial and socio/economic lines must cease. The rule of law applies to everyone. Therefore, DC GOP:
Insists that the DC Council construct a local prison facility to allow incarcerated DC residents to remain close to home;
Calls for bringing up to standard the living conditions in the DC Jail, including meaningful and measurable rehabilitation initiatives;
Supports upgrading prison and DC Jail personnel to provide services needed to reduce the rate of recidivism;
Calls for holding prison and jail administrators accountable for a lack of reduction in the rate of repeat offenders. These measures will facilitate Supports bipartisan criminal justice reform efforts such as the First Step Act, which was signed into law by President Trump in 2018 and future DC Council legislation to further reduce prison recidivism and to aid returning citizens as they reintegrate into society, including abolishing licensing laws and providing incentives to businesses who hire returning citizens. Calls for increased government funding for programs to foster professional
development, hands on training, and work incentives, as well as business and
entrepreneurship training initiatives, because prisoners who participate in work-study or learn crafts are much less likely to return to jail.
Transportation
Whether driving, using of public transportation, or getting around on bikes or scooters, all residents of the District of Columbia have interests in improving transportation safety and options across our city. To these ends, the DC GOP supports:
Working with the Federal government and neighboring jurisdictions to finish the Metrorail extension to Loudon County, Virginia; Establishing a permanent funding source for Washington Metropolitan Transportation Authority operations and to greatly improving WMATA's safety and efficiency record; Enforcing more stringent safety measures to ensure the safe usage of dockless bikes and scooters;
Ending the use of speed cameras, which are a violation of legal due process, an infringement on our constitutional rights, and yet another "money extortion scheme" by the DC Council; and
Investigating the current use of speed camera contractors for the percentage of funds to the contractors versus funding to the DC Government.
Public Safety
The DC GOP believes in fostering a safe city for all residents of the District of Columbia, and in particular, we call for:
Adhering to the Second Amendment of the U.S. Constitution, the right to bear arms shall not be abridged, believing that every citizen has the right to self-defense and to protect themselves and their loved ones;
Stemming the rising instances of violent crime;
Encouraging community oriented policing and expanding its deployment;
Supporting our nation's laws on immigration, drug enforcement, and human trafficking
Opposing the Sanctuary City initiative by the DC Council, believing that laws on immigration must be enforced until they are changed; Supporting the federal REAL ID Act, voter verification and all efforts to prevent voter fraud; Calling for more stringent safety measures to regulate dockless bikes and electric scooters and ensuring the safety of the public due to the proliferation of new transportation; and ensuring the safety of women and children.
Homeland Security
The DC GOP supports the safety and security of all DC residents, and as the United States Capitol City, we have special obligations to our national elected leaders, U.S. Government departments and agencies, and foreign representations residing in our city. Therefore, the DC GOP supports:
Robust public emergency awareness and preparedness systems in the District of Columbia;
Increased Federal funding and expanded public education to combat threats to the city's cybersecurity and to reduce the vulnerability of the power grid to cyberattacks;
Continued funding of Federal grants to local law enforcement agencies to combat threats to our city and its residents; and
Oppose forfeiture agreements as a violation of the due process clause of the U.S. Constitution.
Education
Decisions regarding the education of children properly belong to parents and guardians. Governments should promote educational alternatives for students and parents, including traditional public schools, public charter schools, private, independent or parochial schools, home schooling, or single­-sex education options.
Since the 2007 mayoral takeover of the DC Public Schools, the special interests of unions have been displaced, and there is a large and growing number of professional educators now value student achievement, and strong evaluation systems that promote effective teachers and identify and remove ineffective ones .
The DC GOP supports these policies and values in education:
Encouraging education of economically disadvantaged children in urban areas and standing against public school teachers unions that oppose the swift removal of
ineffective teachers and longer school days and years;
Because public charter schools are increasingly popular in DC, opposing any attempt to unionize or overregulate these schools, ensuring they get their fair share of
public funds, giving them the right of first refusal when seeking to use public schools that close because of system overcapacity, and, as appropriate, co-locate high performing public charter schools within struggling, underutilized neighborhood public schools;
Call for public education funds following students, whether to traditional
neighborhood or charter schools, so that students are not stuck in underperforming schools;
Adopting open enrollment policies to eliminate caps on charter and digital schools;
Continuing to support two DC­ specific, bipartisan, federally funded education programs that have worked: Expanding, making permanent and fully funding the DC
Opportunity Scholarship Program (OSP) to provide scholarships for low ­income
students to attend private, independent and parochial K­12 schools in DC, which
has increased graduation rates compared with students who did not use these scholarships; and. Continuing the federally funded DC Tuition Assistance Grant scholarships for DC high school graduates, that provides financial assistance to financially disadvantaged families and encourages buy­-in to DC public schools from middle class families, who in the past tended to move out of the District when their children reached junior high or high school in order to be eligible for in­state tuition elsewhere;
Eliminating overregulation, to provide students better access at a lower cost to taxpayers and to emphasize skill attainment over seat time; and
Recognizing the importance of small and medium sized businesses to growth of the DC economy, deploying high ­quality, 21st century workforce development
and job training programs, including apprenticeships and, teaching entrepreneurial and vocational skills in schools.
Health and Human Services
Healthcare regulations should work for the benefit of all residents of the District of Columbia. DC citizens are faced with high healthcare costs, inequity in healthcare access and outcomes, and inadequate healthcare services, especially in Wards 5, 6, 7, and 8. DC citizens also lack a comprehensive healthcare system to deal with the growing needs of our senior citizens, the disabled, mothers and children , drug addicts, and the un- and under-insured. The DC GOP supports:
Working with residents, ANC commissioners, healthcare experts, and hospitals to find and eliminate all regulations that are resulting in DC residents receiving inadequate healthcare services and paying high healthcare costs;
Acting to enhance individual options for affordable healthcare by allowing all citizens of the District of Columbia to purchase affordable, comprehensive healthcare insurance across state lines and ensuring that all the citizens have portable health insurance regardless of the place of employment;
Ensuring a culture of respect and tolerance in healthcare by working with the citizens, ANC commissioners, and the religious community to ensure that the constitutional civil and religious rights of all the citizens are respected in healthcare;
Because drug addiction is a medical problem and not a criminal justice issue, working with all relevant stakeholders to ensure that drug addiction is treated primarily as a health problem by substituting treatment for incarceration; and
Encouraging healthcare investment and partnership in the District of Columbia by working closely with our local universities, healthcare institutions, and research labs to improve healthcare quality, reduce cost, and eliminate inequity in healthcare; and
Calling for investment in healthcare research and programs to encourage more physicians and nurses to practice in the District of Columbia and that the citizens of the District of Columbia benefit from improved quality of care and better healthcare outcomes.
Abortion
Within the DC GOP, there are both pro­life and pro­choice opinions. The DC
GOP supports actions by the government seek to reduce the incidence of abortion
by preventing and discouraging unwanted pregnancies and advocating and
promoting the use of adoption by all those who wish to do so and qualify.
Housing and Urban Development
The District of Columbia is a vibrant and dynamic community that we are proud to call home. Yet, we know our city can do better. For too many, the rising cost of living and the increased displacement of long-standing communities is counter to DC GOP values for our community and individuals living here. Therefore, we advocate for the following:
Reform of DC's historic preservation laws, because "historic preservation" is often used to hinder growth in desirable neighborhoods and result in rising housing costs;
Respect homeowners by allowing short-term rentals and accessory dwelling units without unnecessary regulations and increase the homestead deduction to lessen their tax burden amid skyrocketing property values;
Support first-time home buyer credits to encourage home ownership and decrease upfront costs;
Support means-tested rent control to lessen the abuse and reserve the benefits of rent control for those who most need it;
Support more inclusive zoning and looser land-use restrictions to increase housing supply and, in turn, lower costs;
Promote "housing first" for homeless persons, especially for veterans and citizens, to provide a safe environment to get individuals and families back to longer-term housing solutions. Secure housing is a must before any other issues in a person's life can be addressed; and
Promote "build first" to ensure residents are not displaced while needed improvements are made to aging public housing projects.

Join the Party
Republican Party of
WASHINGTON D.C.