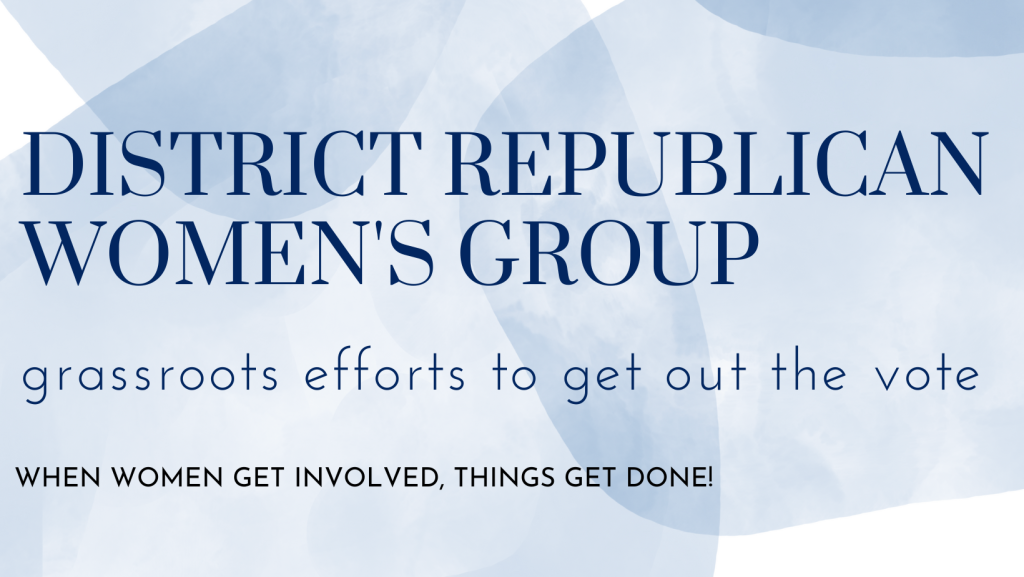 The District Republican Women's Group is a group of DC women who came together to make a change.
Meeting regularly to spearhead grassroots efforts, the group aims to get Republicans elected in DC, create a pipeline of women candidates for future races, influence policy and legislation, educate, network, and socialize. When no one else stands up for what is right, the women of DC will be there.
Our next event is this Saturday, October 22nd: breakfast and Get Out the Vote volunteering, with kick-off at 10:00 am. Contact nicole@dcgop.com for more information.